The Top 5 Best Cardio Machines to Buy Online in Australia
Buying cardio machines online doesn't have to be expensive to be effective!
In fact, there are many affordable cardio exercise options that can help you get a great upper body & lower body workout at home. If you're looking for some of the best affordable cardio gear for your health & fitness needs to burn calories, then look no further than Gym Direct! We are the go to, one-stop shop for gym, cardio machines & fitness equipment online for all budget types in Australia.
Take a look at the list below for some of the best commercial cardio equipment money has to buy for your entire body – remember you can't put a price on your physical & mental health!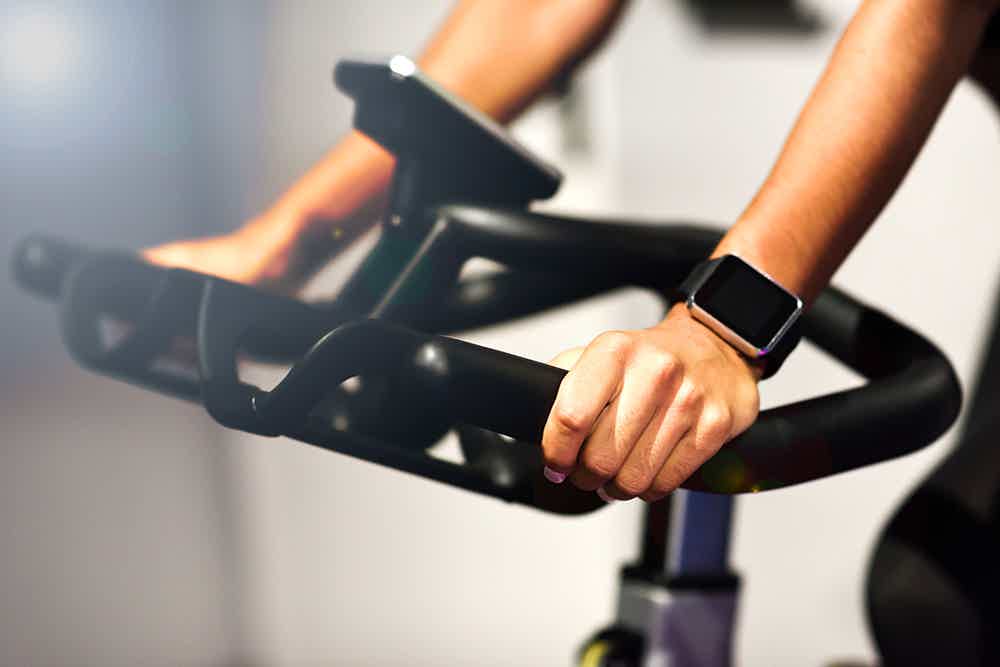 A treadmill machine is probably the most popular cardio exercise to get your heart rate up, calories burned & to help achieve those weight loss goals. Treadmills provide a good cardio workout because you can adjust the speed or treadmill incline to increase the difficulty of running – and many models come with pre-programmed settings to give you that high intensity interval training workout.
Some benefits of treadmill cardio workouts include:
High intensity exercise machine

Burns most calories

Easily accessible

Pre-programmed workouts
Whether you're just starting out or already a seasoned runner, a treadmill machine can offer a great cardio workout from the comfortability of your own home without having to buy a gym membership. All you need is a dedicated workout space to help you get started.
Considered as one of the best cardio machine workouts due to their ease of use, elliptical machines/trainers are another great exercise to include in your lower body workout & to get that heart rate pumping!
An elliptical works very similar to a stair stepper machine in that it gives the feeling the user is climbing a set of never-ending stairs – which can be a challenging workout on its own! It's one of the more intensive, on demand workouts as it requires you to shift your body weight left/right to get the ellipticals for each leg moving.
Ellipticals may not provide a total body workout, but also the best exercise machine for people with bad knees – as they are low impact cardio machines for those who may have joint pain or other issues that make high-impact activities (like running or bouncing on a treadmill) more difficult.
Similar to exercise bikes, elliptical cross trainers offer adjustable resistance levels to make your workout as easy or as challenging as you want. They provide a good workout and are great for fat/weight loss & also provide the same high intensity workouts vs treadmill running machines, and are considered a generally more cost-effective form of lower body cardio exercise to do at home.
This is an important factor to consider when designing a functional gym or training studio with an affordable elliptical/stationary bike.
Recommended Elliptical Machines:
Ski machines are easily one of the best cardio machines! A ski-machine, elliptical trainer or vertical indoor rower is another great option for home indoor cardio. It's a great, low impact cardio machine for those who want a balanced full/upper body workout varying with movements between cardio, core & legs.
Ski erg rowers are extremely popular with a personal trainer or functional training workouts due to their alternating arm movements that are relatively easy to perform regardless of fitness level. They work by:
Standing feet-to-shoulder width apart,

Bending the knees while extending the arm

As if you were holding ski-poles

Rowing vertically while alternating up & down

With a push/pull strong-armed technique.
Ski cardio machines are relatively easy to assemble, require minimal maintenance due to their rigorous build quality, and have a smaller footprint when compared to other cardio machines – ideal for small home gym setups. They are a key training tool for cross country enthusiasts due to their full body cardio workout helping to improve both strength & endurance.
Recommended Ski Trainers:
A rowing machine is a great option to consider when wanting a great compounding, heart pumping workout. Rower machines are perfect for people of all fitness levels, and are strongly recommended for improving overall upper body, lower body strength & cardiovascular health.
Most personal trainers encourage their clients to use rowers in short, high intensity intervals – making them a very efficient cardio weight loss option to get a full body workout, as opposed to doing isolated exercises that only work one muscle group at a time. They target almost every single muscle group in the body such as:
Upper body / lower back

Shoulders

Biceps / forearms

Abs

Glutes

Quads / Hamstrings

Calves
Rowers are not only great for individuals looking to lose weight, but also for existing athletes who are trying to maintain existing or increase endurance levels. How many calories can you burn while rowing? The average person can burn up to 600 calories during a 30 minute session. So they are definitely a great solution for those wanting a heart pumping workout!
Recommended Rowing Machines:
Stationary exercise & cardio bikes are the 2nd most popular type of cardio machines for fat burning due to their affordability, portability & ability to provide an intense workout.
The exercise bike category is considerably broad & typically include indoor spin bikes, air bikes, recumbent bikes or stealth bikes as well. They are best for those individuals wanting a low budget cardio machine. Each type of exercise bike has its advantages & will depend on your individual needs & preferences. A few aspects to consider are:
Amount of impact on the body

Compatibility or portability

Pricing & affordability

Fitness goals and/or routine
Stationary exercise bikes are an excellent form of cardio exercise that will increase blood flow, circulate more oxygen in your body & help you achieve those weight loss goals without completely exhausting you. In fact, a great exercise bike workout is great for contributing toward the EPOC effect on your body, ie: continually burning additional calories throughout the day after an intense exercise session.
Recommended Exercise Bikes:
Browse More Cardio Machines Online:
So there you have it – the top 5 types of cardio machines online to buy that will either help you along your fitness journey! Always remember to consult with your doctor before starting any new cardio exercise workouts, and always listen to what your body says to avoid injury. With these precautions in mind, go forth and start getting those endorphins flowing!
Gym Direct makes Australian gym equipment affordable & accessible for everyone! We have a range of the best cardio machines to buy online. Click to browse more of our cardio collection here.
Also make sure to check out our top 5 best cardio exercises for a killer workout from home!