Why You Should Be Investing In You Own Home Gym Setup In 2021
If you're looking for a home gym set, it can be hard to know where to start. There are many kinds of home gym products out there and it can be hard to find the ones that are right for your needs! You want to invest in something that you will use often, and won't break down after a few uses. Setting up a home gym doesn't have to be hard. With research, you will know what to look for! This article will help to guide you through the process of investing in a home gym.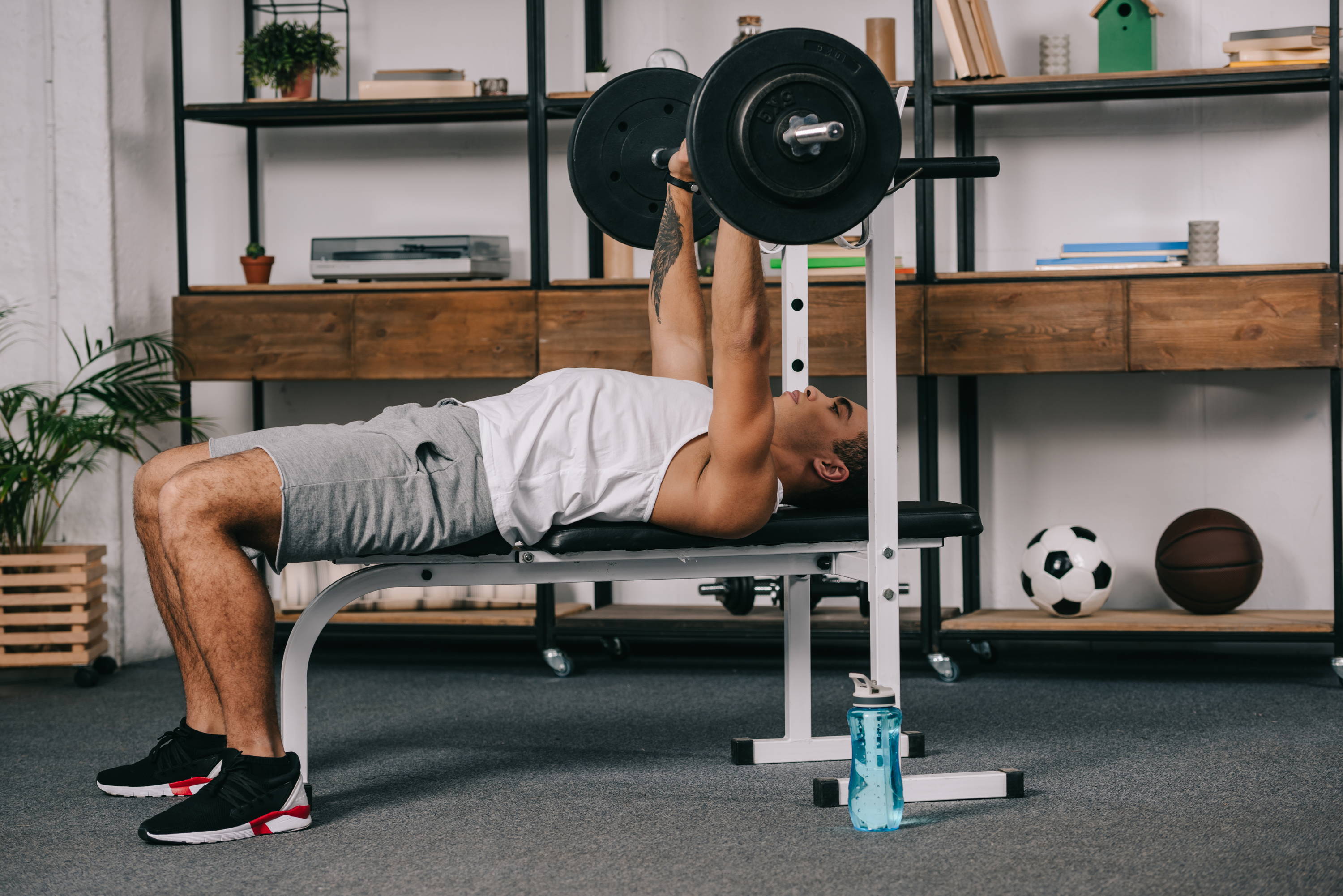 So, are home gyms worth it?
Short answer? Definitely! But it depends on how you place value on having your own gym setup at home. Some people will say that a gym membership is cheaper than buying a home gym. But people that have their own setup will tell you that the money they spent on the equipment was worth it in the end.


A home gym setup has a variety of advantages over a pay-to-play membership at a local gym. Having a setup at home means you're always accountable for your actions. How can you put a price on unfettered access to your own private space?


If you're serious about a healthy lifestyle, owning your own home gym is an inevitable part of that. You'll never have to drive to the gym, wait for equipment if it's crowded, or clean up after other people ever again.


Having your own home gym equipment can also cut stress from your home life by giving you access to a private space. Being able to shut the door on the craziness of the outside world is something that many people need in 2021. We can't forget about the developing elephant in the room: Covid-19. Some people enjoy the social aspect of training in a busy gym. But we can all agree that training at home with your own fitness equipment is safer. You're also not limited by Covid restrictions or lockdowns that could occur in future!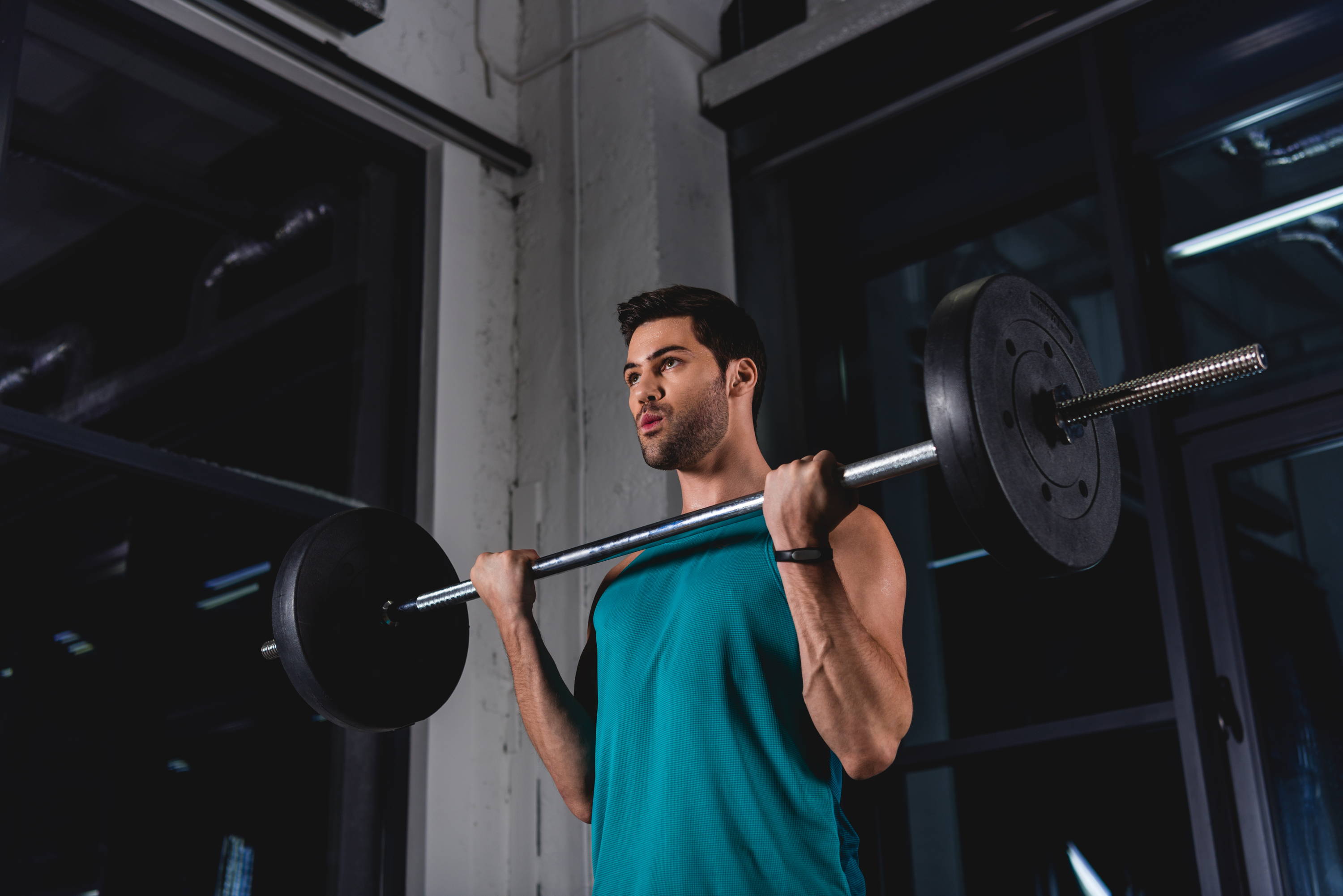 What is the best home gym setup?
This question is not so easy to answer. The best setup for you, might not be the one that will suit someone else. It depends on your budget, and what type of exercises you'll be focusing on. It also depends on how much space you have available!
The whole point of this article is to stress that your setup needs to work for YOU and your individual needs! Exercise will only pay off in the long run if you develop a strong routine, right? Otherwise you'll never stick to it. So if you create an environment that inspires you to workout, you're creating the gym of your dreams. If you can do it, why wouldn't you?
Budget: How much are you willing to spend on home gym equipment?
Many online stores offer a hot deal on fitness equipment packages. But a total home gym setup is likely too expensive for most people. It's important to remember that exercise equipment can be bought bit-by-bit, over time. The trick is to set yourself a budget and then build your home gym around that.


For example, if you have $500 to spend on gym equipment, it is unlikely that you will be able to afford a full home gym at first. But you can buy the essential bits and pieces for your collection to start with - and then add more in future!


Another tip is to watch out for sales and any potential deals on pre orders. If you ever feel stuck, call the company's customer service team. They are experts in the field! This means that most of the time, they can help you by giving ideas on how to buy equipment that fits your budget. If you can't afford a set of commercial dumbbells, check out the economy range. If the treadmills on offer are too expensive, look at other cardio options. Remember: there's nothing wrong with asking for help!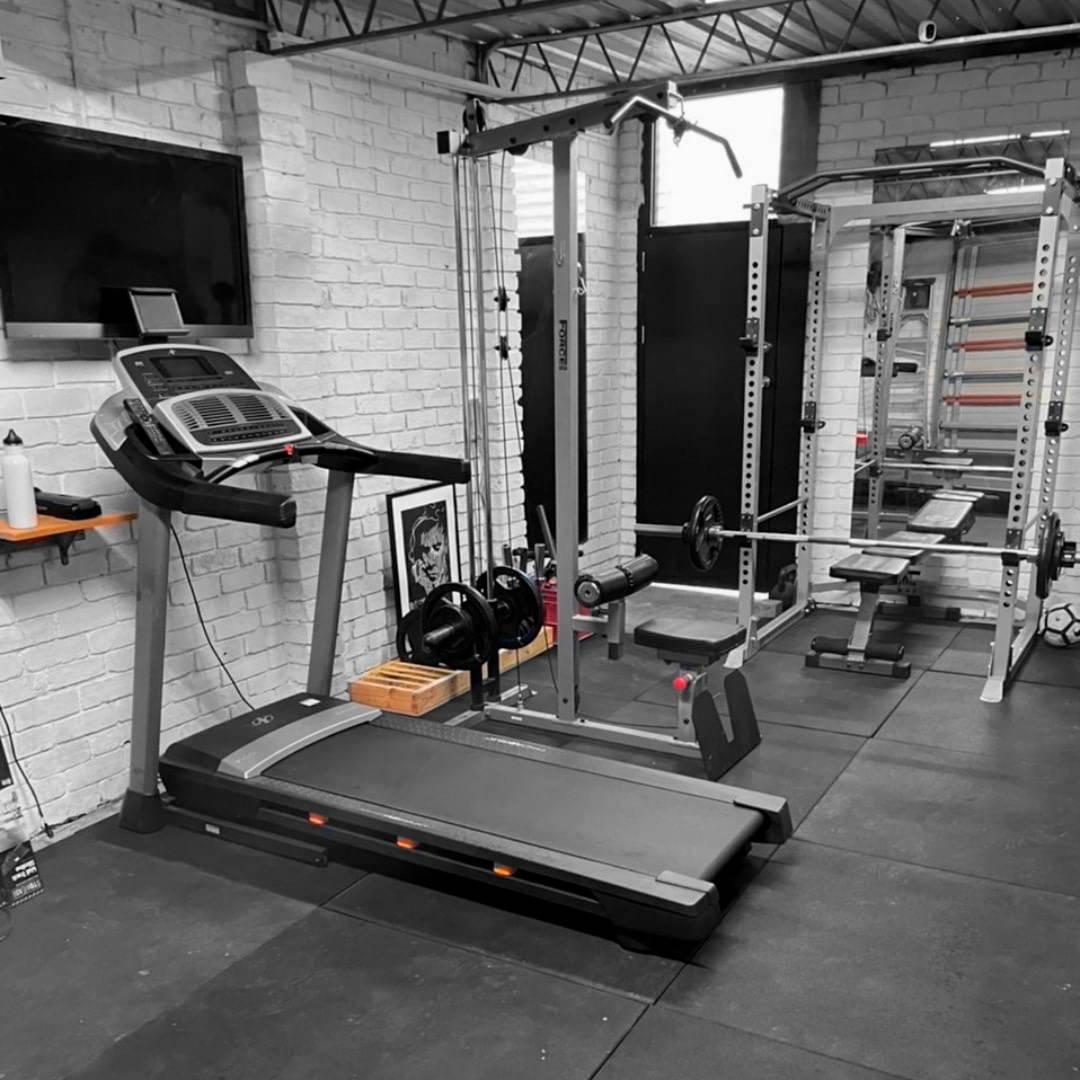 Some spaces can fit large items, like treadmills or power racks.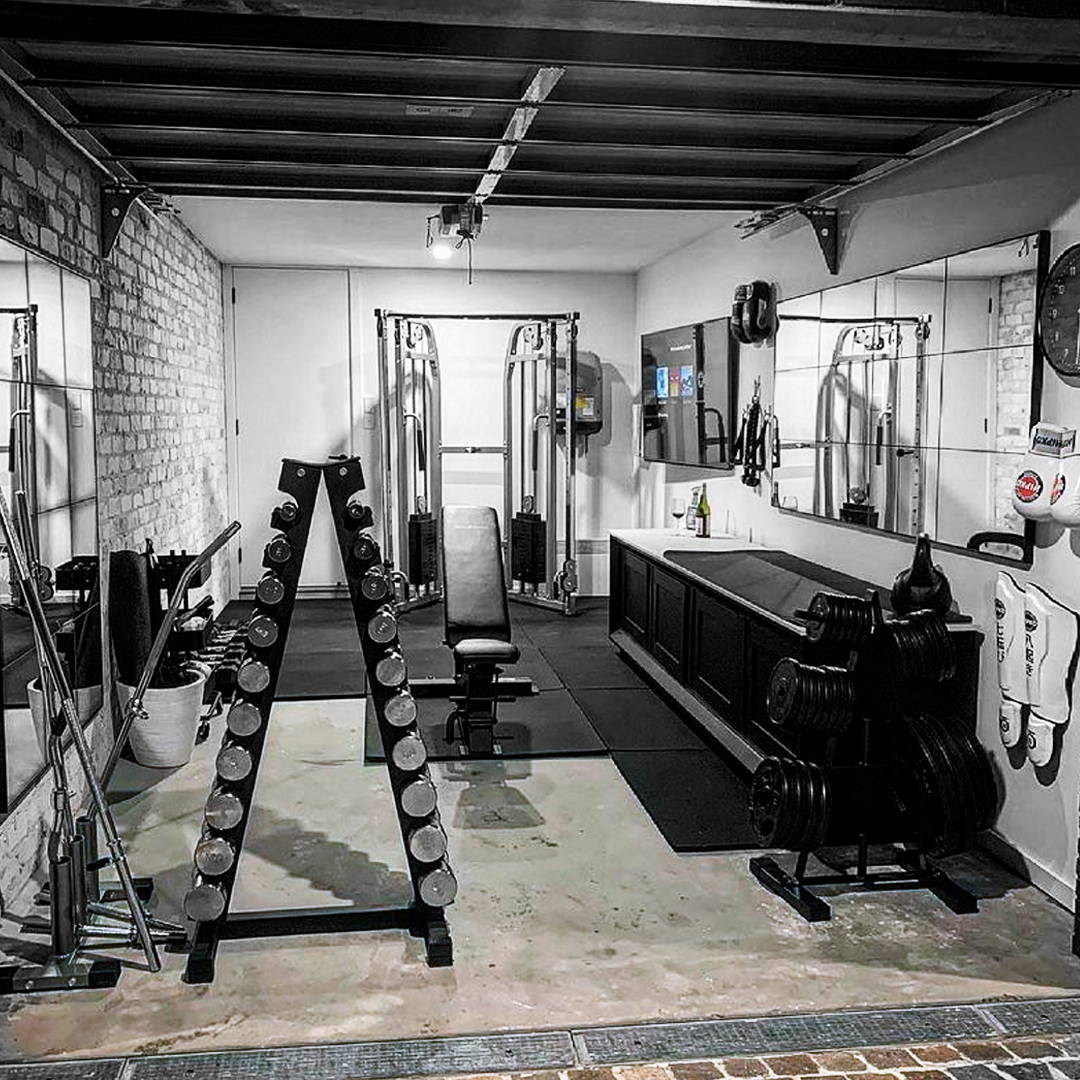 You can design your home gym exactly how YOU want it!
Fitness Goals: What are YOU trying to achieve with this setup?
Are you looking to train for performance, endurance or strength? Do you want to build your muscles? Are you looking to lose weight, or tone up your body? These are all factors to note before you buy.


If your only goal is weight loss and to burn calories - you might consider investing in a durable treadmill. If running isn't your thing, look at a cross trainer or your pick from a range of exercise bikes. If your goal is weight loss, purchasing cardio equipment makes the most sense for your budget.


If your goal is muscle growth - you may want to buy a set of dumbbells, weight plates, a bar and bench. This setup is great for strength training. It allows you to increase the weights as you become more and more strong. A dumbbell set can also help you perform a full body workout, making it very functional.


Our advice is take the time to think about your individual fitness goals. Use these goals to decide what you equipment you buy. There is no point in investing in a gym with a treadmill if you don't think you'll use it very often. Just like you shouldn't pay for a set of dumbbells in a weight range that's too heavy for you. Shop smart, train smart!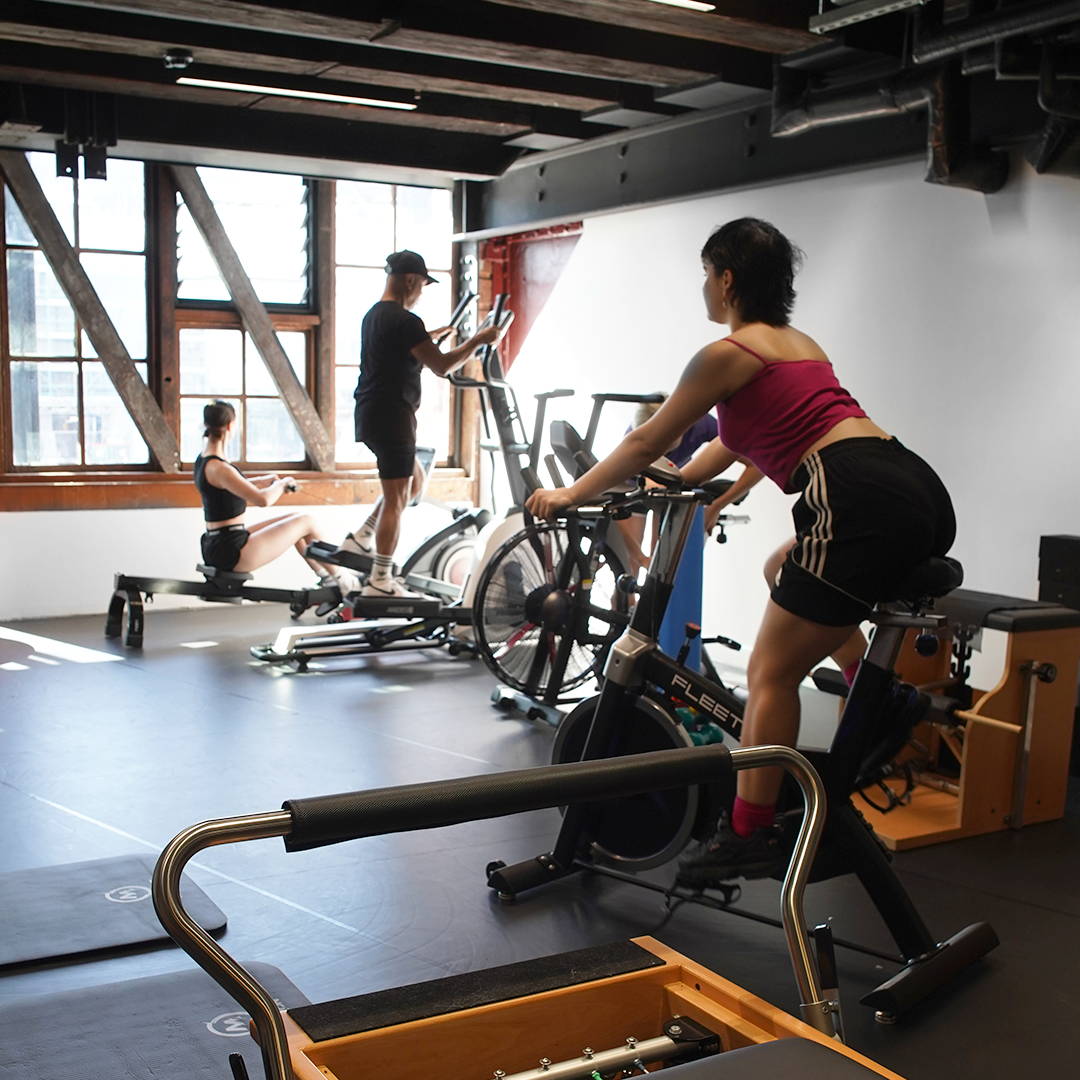 If your goal is cardio training, purchase cardio products!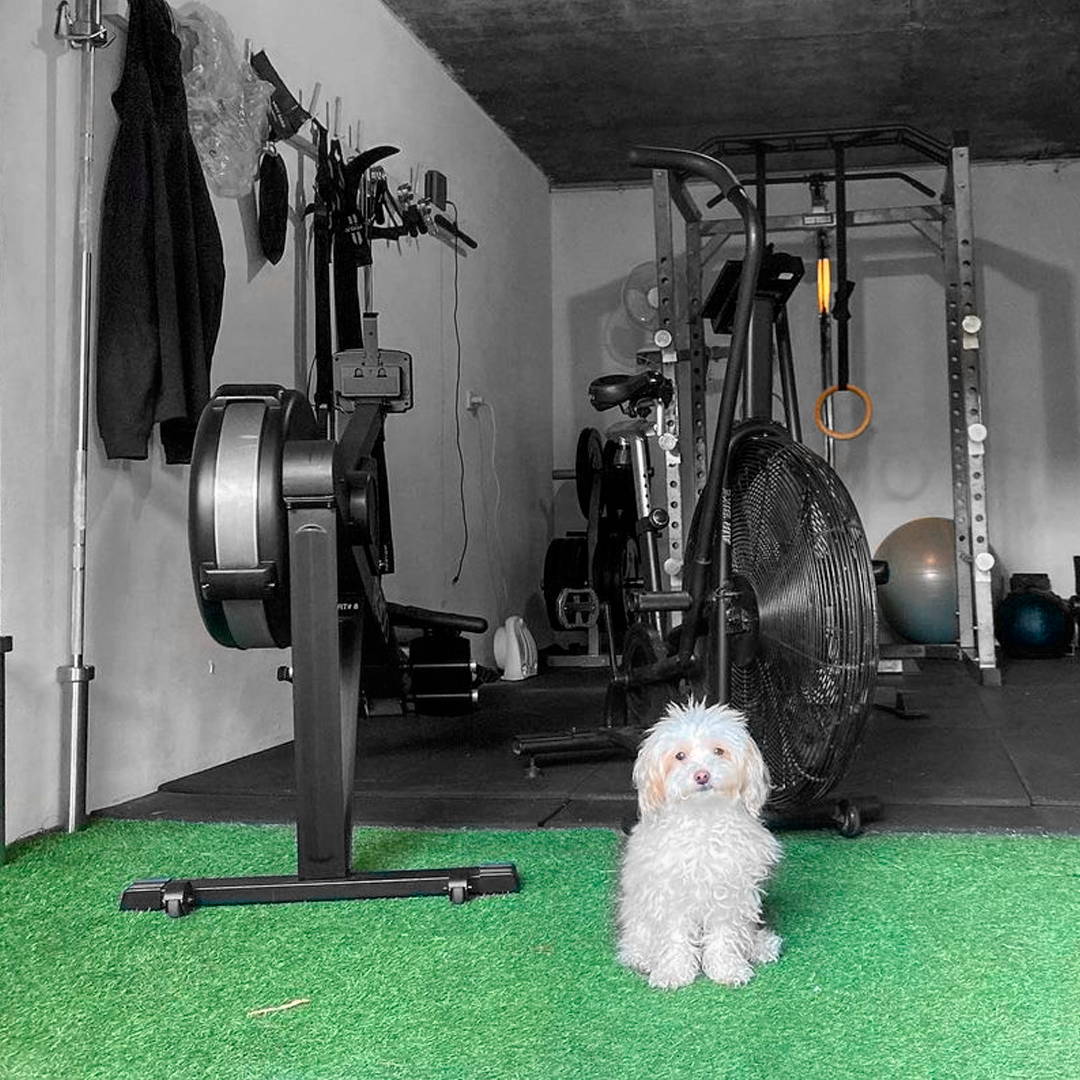 If your goals are mixed, buy things in levels of priority.
Space: How much workout space do you have in your home?
If you have a large home, chances are - you'll have the freedom to buy any kind of home gym equipment you want. But if not - it's important to focus on the essential tools you actually need first, so that little room goes to waste.

If you have access to a garage and don't mind parking on the street, you are one of the lucky ones. Garage space gives you access to more than enough room to build your own setup. If you don't a garage but you have a backyard or driveway, buying portable equipment that can fold up will be great. Equipment that can be stored easily is a huge plus for anyone.


If you have little to no space available indoors or outdoors, then your choices may seem limited. But there is still hope for you! Some fitness equipment is designed to be be light in footprint, but high in functionality. This includes portable essentials like glute or strength bands for resistance training.


Another important thing to consider is that many exercises involve heavy weights and large machines, like treadmills. These can damage the floor of your space if not set up correctly. If you're training on carpet, you could indent your flooring if under equipment that is too heavy. If you're training on tiles or concrete, dropping weights can crack the ground. In this case, you'd need to look at buying rubber gym flooring tiles as well.


If you're looking for a compact, easy solution - a functional trainer could be your best option. They take the pain away from home gym shopping by offering users an all-in-one home gym experience. Most functional trainers come with a bench press station, as well as pulleys to work out with cables. This allows you to train all your muscle groups with one machine - and usually they're not too expensive.


While space is a huge factor to consider, everyone has options to train from home effectively.
Some people decide to convert their entire garages into a gym.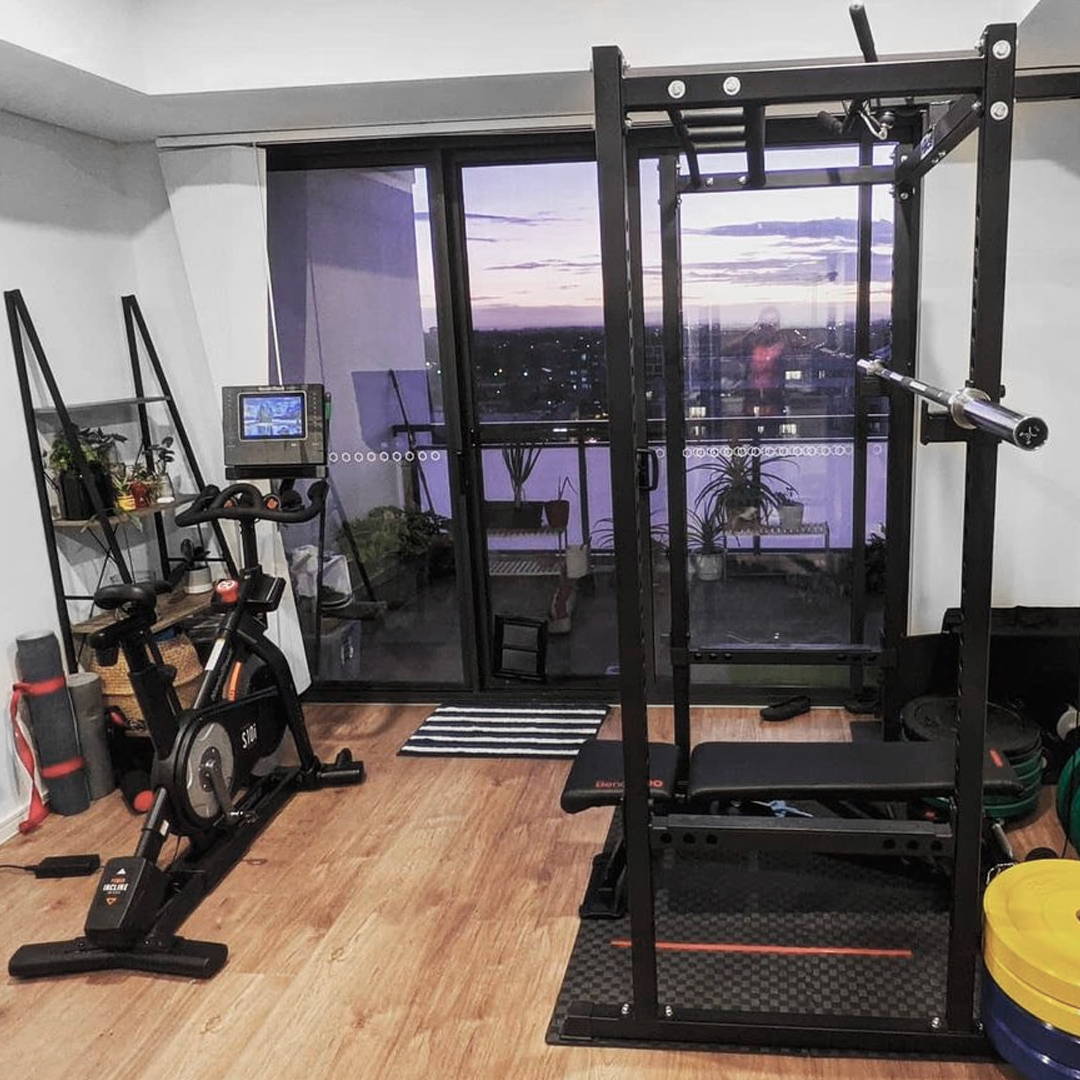 People without a garage compromise by training indoors!
Patience: Rome wasn't built in a day!
It's very important to remind yourself that building a home gym is a process. If you rush the process of buying home gym equipment, you risk setting it up your space ineffectively. Take the time to plan out your setup, keeping in mind all the above factors. This will ensure that the gym equipment you buy is perfect for you! This will also help you set goals in order of priority, so you buy things as your budget allows for them.


Another thing to consider is stock levels. Many gym equipment packages and solutions require you to pre order the items. This is because packages are large, and stock is rarely available in store. When you browse and shop online, take note of what equipment the company has in stock. You can then decide whether you want to wait for pre order items.
What do I need to set up a basic home gym?
First of all, the home gym equipment you choose should be both fun and functional. You have to enjoy the training, and it has to suit your individual needs!


There are many gym product available online through different retailers. They all offer home workout solutions for everyone, in a range of different prices. A simple home setup in our opinion involves:
A good quality adustable bench:
A decent set of dumbbells:
If your budget is tight, you can buy a few pairs individually rather than a whole package. Just be sure to buy a weight range you'll get the most use out of!

Gym Directs most popular set of dumbbells are the Rubber Hex. This is because they're incredible versatile, and extremely affordable. You can pick up a pair of 10kg Rubber Hex Dumbbells for $84.
Some cardio and endurance items:
This usually involves a treadmill or exercise bike. But you can take a more functional approach by buying a boxing bag or battling rope!

These give you the ability to build your muscles while you train, like a two-for-one! At Gym Direct, you can get a good quality 5ft Boxing Bag for $349, or a battling rope for as low as $99.
Finally, some conditioning essentials:
These are fantastic for warming up before and warming down after your workout. At the same time, they assist in toning your muscles and body as a whole.

Gym Direct has an huge conditioning collection, with most of the items under $100. The most popular choices by far are resistance bands and tube sets.
An important thing to consider:
Some of the more expensive items like barbells and weights are not really part of a 'basic' setup. This is because you need to also have a rack in order for it to be functional. But if your budget allows for it, a good quality barbell with weight plates can be a much better choice in the long run.


You should buy equipment that is durable, no matter how basic it is. When it comes to gym equipment, you get what you pay for. If you're browsing a product from a brand you are unfamiliar with, it can always be a little hit and miss. Be sure to check out the product photos and any demo videos available. It's also important to read any customer reviews to see if people are happy with their new products!

Also, give new brands a chance. Usually the product quality is just as good as their competitors - without the inflated price!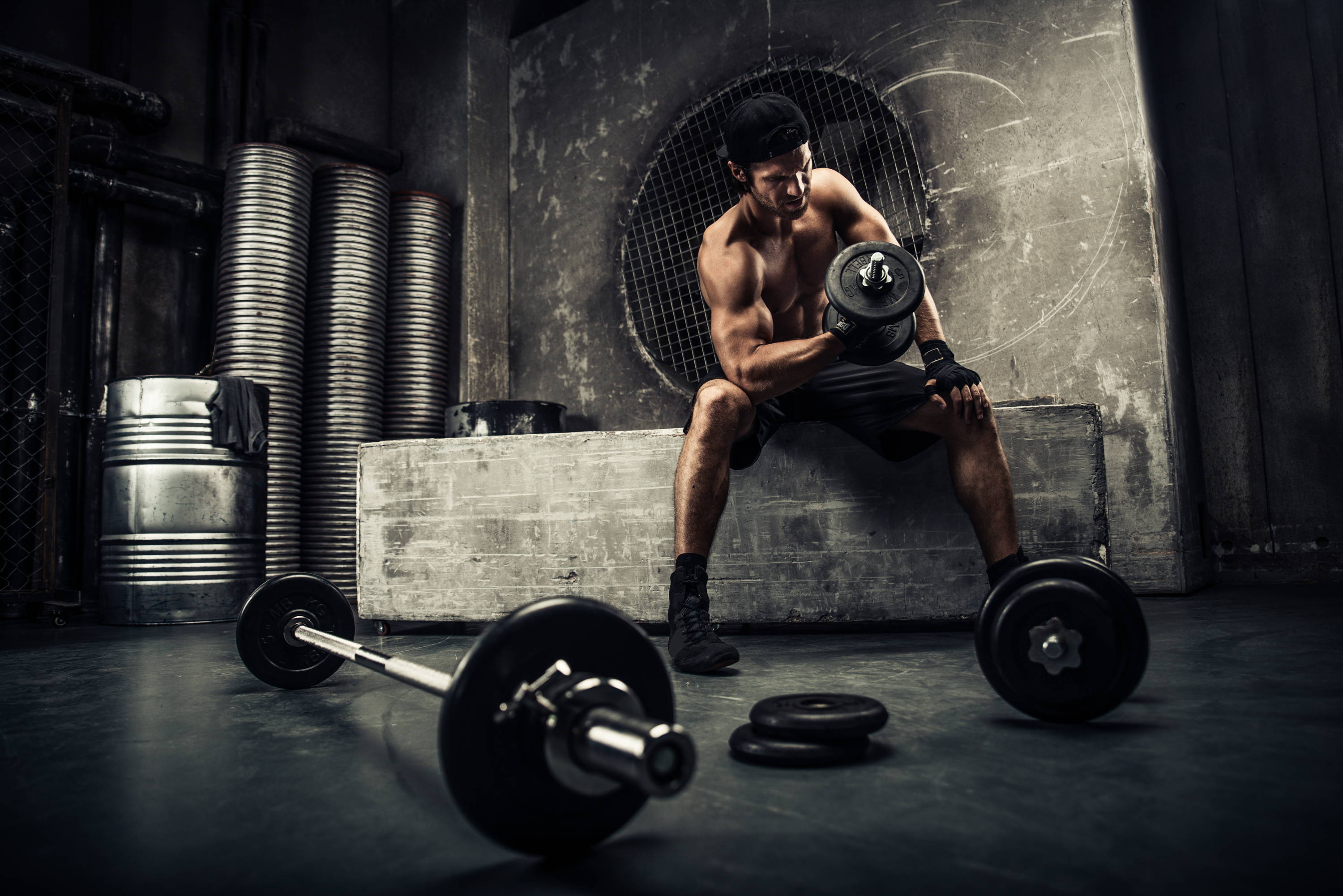 The decision to build your own setup can be overwhelming. There are many factors to consider before you pay for fitness equipment. Overall, it's important to focus on a setup that matches your needs. In this blog post, we've tried to cover all the basics for you! If you ever feel truly stuck, remember there are people who are employed to help you make these decisions!


At Gym Direct, our sales and customer service team are experts in the field of fitness. They can work with you and your budget to help you achieve the body of your dreams with a home gym setup that works for you. Get in touch with us at any time between 9-5 on weekdays by email, phone, or chat to start smashing out your fitness goals head on. We're here to help!
---
About the author:
We write all of our blog posts as a group - consulting members of our sales, marketing and customer service teams to give you the content that you deserve. At Gym Direct, we know how important it is to stay informed when it comes to the equipment you invest in - so we've made it a top priority to write content periodically to assist you in doing so. Happy training!